ABOUT ASEO
Whether your leads come from across the globe or your prospects come from around the corner, we turn your leads into leases and your prospects into residents. You provide communities that residents call home and at Apartment SEO we consider our clients family. Together, we build a partnership of multifamily professionals with one common goal:
To Attract and Retain Happy Residents (and their pets, too!)
The experts at Apartment SEO are ready to build your brand, optimize your marketing spend and increase your net income. Contact us today for your Free Marketing Analysis!
ON THE CUTTING EDGE OF INDUSTRY BEST PRACTICES
Search Engine Optimization
With over 84% of renters searching online to find their next apartment, it's important they see your listing first!
Digital Ads
Websites listed on the first page of Google receive over 71% of all online traffic, so why not be at the very top?
Social Media Marketing
Expand your social reach to the nearly 46% of web users who look to social media to help decide their next purchase.
Reputation Builder
Your online reputation precedes you with over 87% of renters saying that reviews impact their decision to lease.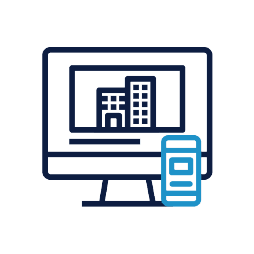 Custom Website Design
First impressions matter in this digital era with over 80% of renters viewing your website before visiting your property.
OUR CLIENTS
…TO NAME A FEW
Apartment SEO acts as an extension of our Pinnacle marketing team with their collaborative approach to digital marketing. We have engaged their SEO services from both a corporate perspective and community perspective and have realized continued growth in our website performance due to their focused and dedicated attention to our company and to our properties.
ASEO is my go-to solution for driving qualified traffic to our rental websites via strategic Google AdWords and remarketing campaigns as well as managing the social identity for various communities. The team always goes above and beyond to deliver outstanding service and results. I would recommend this group to anyone looking for a strategic digital partner.
Apartment SEO's team is deft in their approach to content. Not only is Apartment SEO always on the leading edge of social trends they are also always keeping content creative, current, relevant, and highly engaging! As a result of TI Communities collaboration with Apartment SEO, they have yielded an exponential growth in engagement – both socially and at the community level.
ASEO goes above and beyond for us in every aspect. The Reputation team made a significant impact to our online reputation by increasing our star rating nearly a whole star and increased our review volume by 342%. They continue to deliver excellent products, platforms and unbelievable customer service. When it comes to digital marketing, ASEO makes it happen!
SERVING THE MULTIFAMILY INDUSTRY IN OVER 30 STATES
We excel in telling the story that creates your community. We believe each community has a unique, specific story and we know how to tell that story so you can attract and retain happy residents – and their pets. (We know pets don't Google, but just in case that's coming soon, we want to include them.)
Build your brand, optimize your marketing spend, and increase your NOI with the experts at Apartment SEO. Contact us for a Free Marketing Analysis for your community portfolio today!